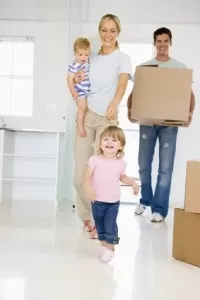 Clean Air Conditioning and Rental Properties
There are many things that should be considered before signing a lease. However, one of the most ignored things is the state of the air conditioning systems. Before one can sign a lease for an apartment, or any other real estate property, they should evaluate the state of the AC unit.
This is crucial because when you lease a property, you want your family and friends, or any other individuals that will live or frequent the property, to be healthy. The quality of air in the property will be determined by the state of the air conditioning system, its maintenance and sanitization. It is therefore crucial for both the property manager and the leaseholder to ensure that the property's air is clean, health and sanitised.
Poor air quality is caused by a variety of contaminants and dust particles that buildup in the air conditioning over time. Some of these are dust particles, mould, bacteria, fungi, humidity and temperature changes, hazardous air pollutants (HAP), volatile organic compounds (VOC), and many others.
If the air conditioning system is left unclean, the poor air quality may lead to a number of medical conditions. The inhabitants of the property may suffer from headaches, asthma, nausea, allergic reactions, and other medical symptoms. Also, there may be a decline in the general health of the occupants.
The real estate property manager or landlord should ensure air conditioning cleaning in rental properties before the property is leased to a new tenant.  The air conditioning system should be well cleaned and sanitised by a qualified and licensed professional. This will ensure that the AC unit functions properly, it provides quality and cleans sanitised air, and that the client does not have any complaints. The manager and the soon to be leaseholder should agree on the terms of maintenance of the AC unit.
Real estate properties with well maintained and sanitised air conditioning have a much higher rate of being leased than those with poorly maintained AC systems. Also, these properties are leased for longer periods of time and there is an even higher chance of the leaseholder extending the leasing period.
When properly maintained, cleaned and sanitised, AC systems will provide clean healthy air that will let the occupants enjoy their new home/property and thus fewer squabbles between them and the manager. The responsibility, therefore, lies with both the real estate manager/landlord and the client to ensure that the IAQ of the property is clean and sanitised. Air conditioning cleaning in rental properties should not be ignored as the adverse health effects from an unclean air conditioner can be detrimental to tenants that occupy the residence.
© Sanitair™ 2014 – 1800 130 168 – www.sanitair.com.au