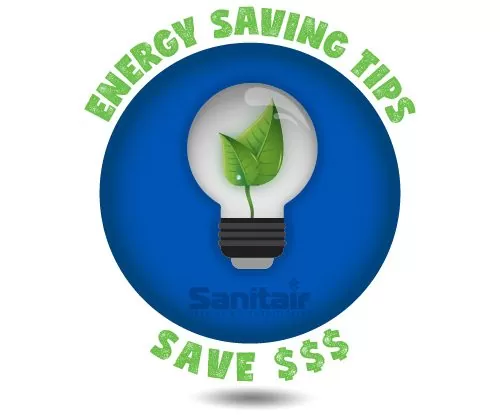 Reduce Air Conditioning Running Costs!
Did you know, that cleaning your outdoor air conditioning condenser unit is important? And that regular cleaning can reduce your power bills and save you money. People tend to forget about the outdoor system because it is generally out of sight and out of mind. But after reading this… you may start taking better care of your unit!
5 Easy – Do It Yourself Aircon Tips to Save $$$$$
Turn off your AC when mowing the lawn – Mowing the lawn can be a pain in itself, but having to mow the lawn and clean the outdoor system each time may be even more time-consuming. Consider turning your air con off whilst mowing the lawn, the outdoor unit sucks up the dirt, dust, grass clippings, weeds and whatever else gets blown its way clogging the condenser coils, reducing the efficiency and increasing running costs.
Sweep up pet dander- Having dogs and cats live outside, means that their fur can be found all around the garden. The fur can also be easily sucked up by the outdoor system creating, what looks like a fur blanket on the side and back of the system. To avoid this, sweep up pet hair regularly which will make your system run more efficiently and avoid other possible costly issues.
Avoid putting pot plants on the outdoor unit- Yes, plants make the unit look pretty! But… they also cause rust and in the long term actually make the system look old and outdated. Avoid placing anything on the outdoor unit to prolonging its lifespan and save you money on having to buy a new one sooner than originally planned. Another helpful way to avoid rust and prolong your unit's life, is to wash it with mild soapy water and if you're feeling up to it, polish the system with car polish, not only will it extend its life but it'll be pleasing to the eye, especially if it is in a visible area.
Avoid putting a shelter on the system- Homes that are near the ocean should especially avoid placing a shelter over their outside system or enclosing it in a box. People often think this will extend its shelf life, but actually, it will shorten it. Condensers are built for the outdoors and depend on rain to naturally cleanse them. When enclosed they are out of site and out of mind, corrosion in harsh environments such as coastal areas is a huge problem and it is made worse with minimal cleaning.
Flush the coils regularly – Just as the rain naturally washes condenser units, you can hose down your outdoor air conditioning condenser, position your garden hose nozzle in a downward position to flush contaminants out of the coils. Clean the side and back of the unit from top to bottom for best results. Do not point your nozzle directly into the fan unit as you could possibly wet the condenser electronics which could result in damage.
SAFETY FIRST: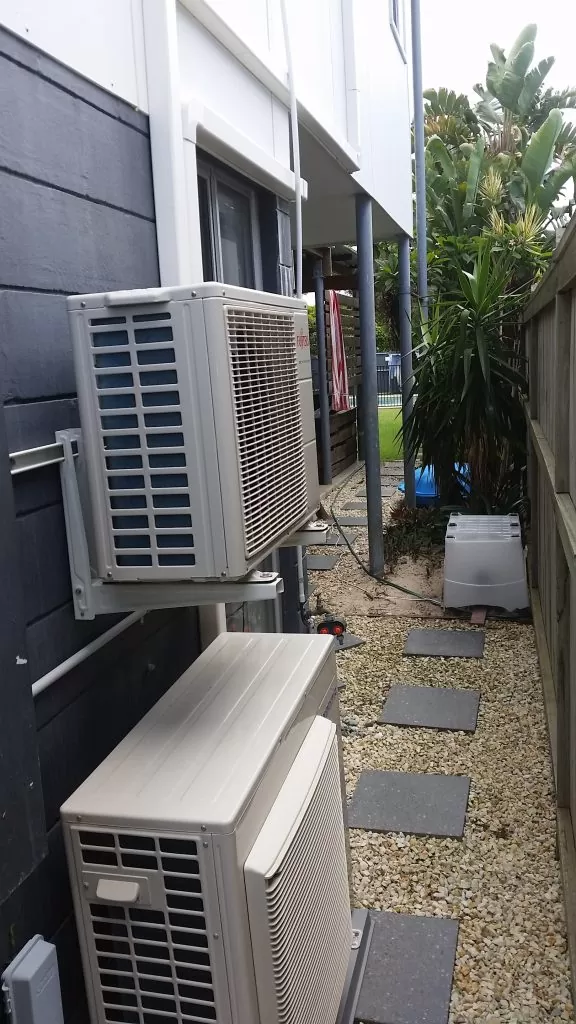 Remember to turn the power isolation switch off before performing any cleaning on your air conditioning unit. Your isolating switch will typically be located on the wall within a couple of meters from your condenser unit. If you cannot locate an isolating switch you might have to isolate the power to your air conditioner by turning off the appropriate circuit or breaker in your power distribution/meter box.
These are just a few energy saving tips which will also help you extend the life of your aircon ultimately SAVING YOU $$$.  Another tip and possibly the most vital one is to have your indoor evaporator unit professionally cleaned and sanitised every 12 months. A Sanitair Premium Split System Clean ensures that all the critical components of your indoor evaporator are restored to like new condition. Components cleaned include the blower, coils, air well, Condensate drain & pan, evaporator filters and casing.
A Sanitair premium air conditioning clean has been proven to provide, better cooling, Increased airflow, quieter operation, odour reduction and a significant reduction in running costs. Best of all your Sanitair Premium Award-winning aircon clean is also covered with a national 12 Month Mould Free Guarantee.
Trusted experience Since 2005, To find out more about our Services, visit Sanitair Services today!