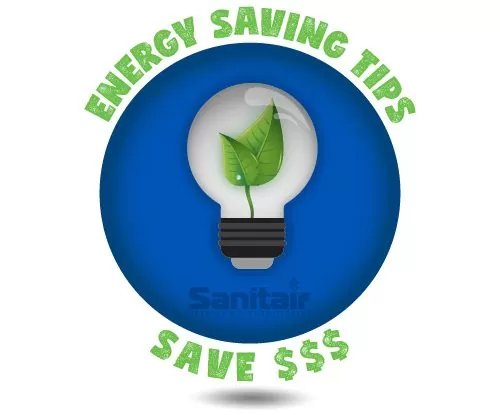 Simple Aircon Energy Saving Tips
Air Con setting: Set your air conditioner on 25°C and you will save $$$$$. The higher your setting the more money you will save. Visit the Ergon Energy Calculator and see how much you can save.
Insulation: If the room you are trying to cool is not insulated, your air conditioner will have to work harder to cool the room down. You will have to set your air con on a lower temperature to get the room to the desired temperature. You may have to set on 20°C to get the indoor temperature to 24°C and this will cost you money $$$
Close Doors and Windows: It goes without saying, close the doors and windows to stop the cool air from escaping and to stop the heated air coming into the room
Use the fan: If you have a ceiling or floor fan use it to move the air around the room.
Cleaning your air conditioning: Cleaning the filters alone can save you up to 10% on energy costs.  Having the coils professionally cleaned will save up to 28% on energy costs, call your local Sanitair HVAC Hygienist 1800 130 168. Not only will you save money but you will improve your indoor air quality.
---
---
Your air conditioner temperature impacts your power bills and is key to keeping your energy costs under control. See the case study below:
---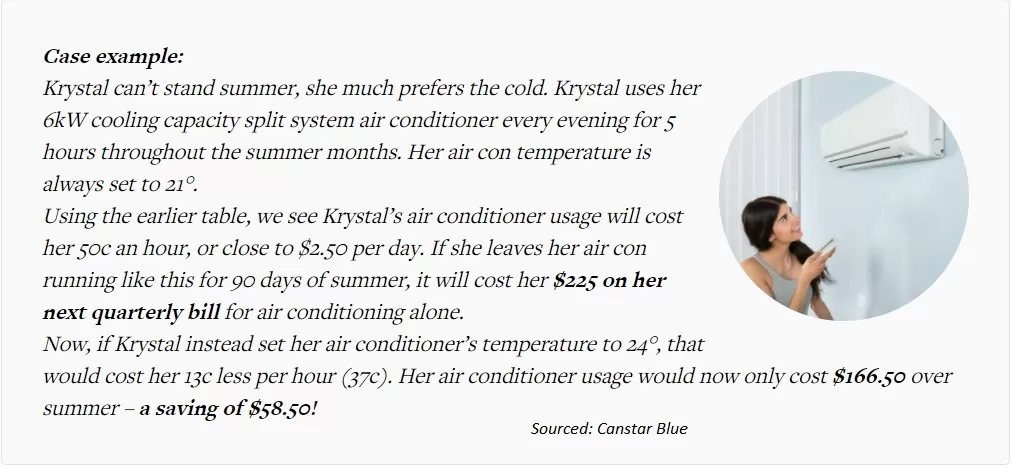 ---
However, if your indoor air conditioner coils are blocked with dust, dirt, DNA, pet dander, cooking oils, mould or bacteria it will work harder to cool the room. If you haven't had a professional Air conditioning clean on your system in the last 3 years, you are more than likely using more energy than you should.
Call a Sanitair HVAC hygienist 1800 130 168 we have over 55 branches across Australia