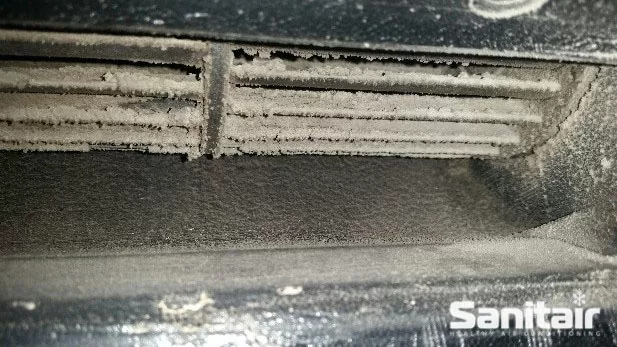 "There's a really bad smell coming from my air conditioner, what is it from?" This is a question we hear from our customers on a regular basis.
Smelly air conditioning units can be caused by mould and mildew that accumulate from condensation on the air conditioner coils, or a clogged drain pan or a leak in the system. Animals such as rodents, bugs, spiders and geckos also tend to creep into the unit and eventually die, giving off a 'foul' smell.
Contaminated air conditioning units can become a breeding ground for mould, mildew, and other sources of biological contaminants. Circulating these contaminants through the home or office can result in various symptoms affecting your family, friends, staff and customers.
These include:
Fatigue
Sore scratchy throat
Asthma symptoms or attacks
Allergies and Hay Fever
Dry eyes
Headaches
Battling to breath with tightness of the chest
Frequent colds, flu or flu-like symptoms
Signs that you may have mould/mildew growing inside your system:
High indoor humidity levels
Mould growth that's spread from another source
To check if you have mould growing in your air conditioner you will need to examine your unit/ducts. An accurate and thorough examination can be difficult and this is why it's ideal for you to have a qualified Technician inspect your air conditioning unit to examine areas that you can't, using special equipment designed for the job.
Signs that you may have a dead animal in your smelly air conditioning unit:
The smell is stronger the closer you get to the vents
You've heard moving pests prior to the smell
You find pest droppings, hair, etc. in the unit
If you have a smelly air conditioning unit, then it's time to find and clear the source of the bad odour. Contact Sanitair on 1800 130 168.