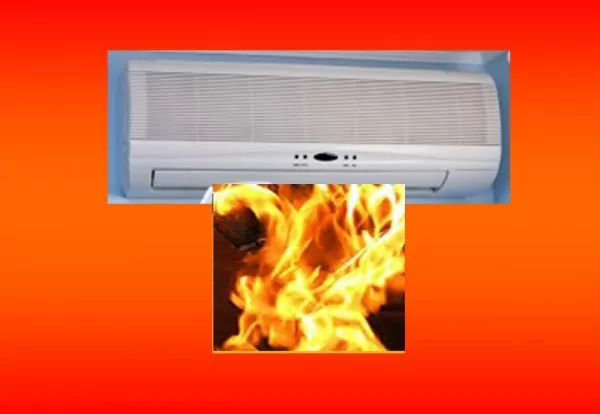 Dirty Air Conditioner Likely Cause For Fire in Gold Coast Unit Complex
A fire at a unit complex on January 2 on the Gold Coast is believed to have started in an over-worked air conditioner at the complex.Like any electrical appliance, maintenance is important to run air conditioners safely and efficiently and it is a small price to pay to prevent the risk of fire. Dirty air conditioner fire risk and should be maintained.Our recent hot and humid weather conditions have seen most of us turning to the air conditioners for a quick way to cool down. It is very easy to remove and clean your filters, but it is highly recommended you have the indoor air conditioner coils cleaned to remove the build-up of contamination.This reminder has come in the wake of two residential unit fires in as many days believed to have started in air conditioners. One as mentioned previously on the 2 January on the Gold Coast and the second one the following day in Central Queensland unit fire which was reported to have started in an air conditioner."It may also be worth getting a professional in to clean and inspect your air conditioning units if you are unsure of their condition," the Ergon Energy spokesperson said.
 Keeping air conditioner filters and components clean and properly maintained will ensure they are cheaper to run and could prevent tragedies according to Ergon Energy.
Clean and properly maintained air conditioners can also save on customer bills according to Ergon Energy.
"A moderate sized air conditioning unit (around six kilowatts) run for eight hours each day at a temperature setting of 25 degrees Celsius can cost about $230 per quarter. This same unit running inefficiently with dirty filters at an 18 degree setting for the same number for hours could cost twice as much to run or more according to Ergon Energy"
Call Sanitair™ for professional air conditioner clean and sanitise – 1800 130 168 or www.sanitair.com.au. Sanitair™ – Australia's Premier National Air Conditioning Cleaning & Sanitising Company. 12 Month Mould Free Guarantee
https://www.ergon.com.au/about-us/news-hub/media-releases/regions/general/clean-air-conditioners-for-safety-and-saving
Also seen on Channel Seven NEWS Mackay / Brisbane Queensland 06.01.2014 – 7.00 NEWSAir Conditioning Cleaning in
Airlie Beach
, Blackwater,
Brisbane
,
Bundaberg
,
Caboolture
,
Cairns
,
Coffs Harbour
,
Coomera
,
Gladstone
,
Gold Coast
,
Grafton
,
Gympie
,
Hervey Bay
,
Ipswich
,
Logan
,
Mackay
, Moranbah,
Moreton Bay
,
Newcastle
,
Nowra
,
Port Stephens
,
Rockhampton
,
Shoalhaven
,
Sunshine Coast
,
Toowong
,
Toowoomba
,
Townsville
,
Tweed Coast
 and more…