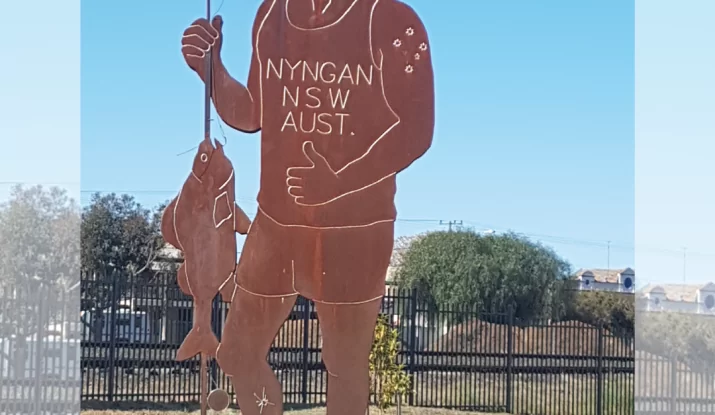 Our friendly Sanitair Central West NSW Technician Johno has!  The Big Bogan in the town of Nyngan stands proud with his mullet, stubbies, singlet and a Southern Cross tattoo. A fishing enthusiast, this five-metre tall icon stands with his fishing rod, his catch of the day and an esky at his thonged feet.
Proud to be an honorary bogan for the day, licenced Sanitair HVAC Hygienist Johno recently visited Nyngan, a pleasant country town located on the Bogan River, on the edge of the outback. Taking the opportunity to share the Sanitair Award Winning experience with some of the 2,000 plus population Johno spent the day in Nyngan cleaning and sanitising air conditioners for his customers and now their air conditioners are running, smelling and looking as new.
Where will you send our Sanitair Technicians next?
All Sanitair Technicians are locally owned and operated, working in and supporting their local communities. All Sanitair Technicians carry $20 million public liability insurance, are police checked and authorised to work with children and the vulnerable.
If you cannot locate a Sanitair Technician in your region call Sanitair head office on our Free Call number and press O when prompted. We will have our nearest technician contact you.
Sanitair Australia FreeCall:  1800 130 168