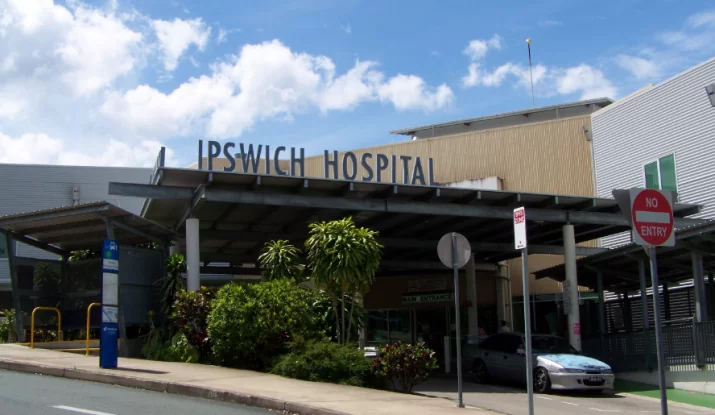 A mould outbreak inside Ipswich Hospital's intensive care unit has prompted staff to relocate six patients while the unit is shut down so the source of the problem can be removed.
The problem was first discovered by staff in offices connected to the hospital's intensive care unit (ICU) in April 2015. The mould was treated, but the West Moreton Hospital and Health Service (WMHHS) became concerned when it continually reappeared.
An engineering report they received earlier this week found the ICU air conditioning unit was the source of the problem. Infections specialist Rashmi Dixit said the report showed the mould outbreak had reached a level and concentration that was potentially hazardous to people with weakened immune systems.
"That would include patients on chemotherapy for cancer, patients with organ or bone marrow transplants or patients with untreated HIV," she said.

"Those patients once in a blue moon enter our intensive care unit."

"Patients and staff can sometimes have allergic reactions to mould but most of the mould people get infected with is mould that's in their own body when they come into a hospital."

"Mould is everywhere, it's inside and outside every environment that we're in. Every single day we breathe in amounts of different types of moulds."
Patients transferred out of hospital due to mould
Six patients have been transferred out of the ICU. Four have been moved to a ward, one was transferred to the Toowoomba Hospital ICU and another was sent to intensive care at Brisbane's PA Hospital. WMHHS medical services executive director Dr Pieter Pike said the main reason for moving people was to allow for the air-conditioning unit to be replaced.
"For us to be able to do that, we had to remove the patients from the area," he said.
Ipswich Hospital has also established a temporary ICU bed in an operating theatre for urgent cases. Ms Dixit said while they had no clinical concerns about prior patients, anyone with concerns should consult a GP or Ipswich Hospital. The Ipswich ICU will remain closed until March 13, by which time the work will be completed and the unit will be thoroughly cleaned.
(Article Source: ABC News – Melanie Vujkovic)