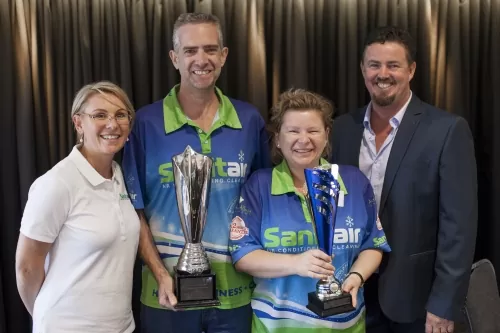 Sanitair's 2016 South East Queensland Conference held at Twin Towns on the 26th February was the platform for this year's National Licensee Awards.

Congratulations to all our Sanitair Licensees who have between them conducted over 22,000 services nationally in 2015. A special mention to Sanitair Perth and Sanitair Geelong who were unable to join us due to work commitments.
LICENSEE AWARDS
"LICENSEE OF THE YEAR 2015"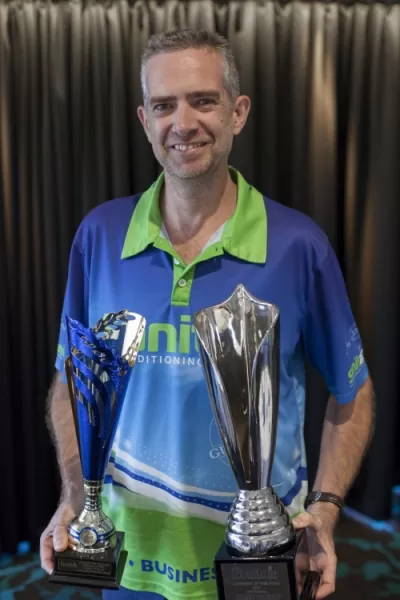 Congratulations to John Fleay who took out this year's Sanitair national award honors for Licensee of the Year 2015. John and Sally Fleay have seen their Sanitair business grown from a one-man operation starting in 2014 and now employs an additional 2 staff. Sanitair Sunshine Coast now has 3 vehicles on the road and services a territory between Coolum and Nambour. Their long hours, hard work and commitment to customer satisfaction are why they are now the Sunshine Coasts most preferred Air Conditioning Cleaning Maintenance supplier.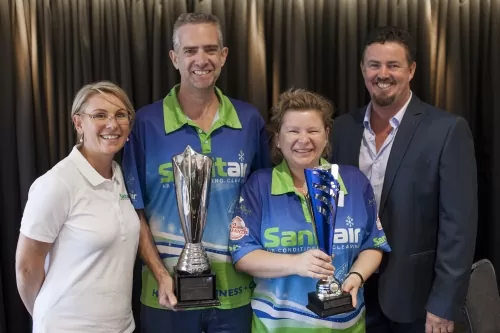 Queensland/NT – John Fleay
---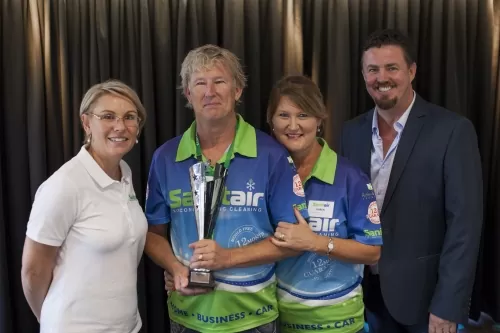 ---
This year's " Shooting Star Award" was taken out by Tony Evans – Sanitair Brisbane Inner South West. Tony and Karen joined Sanitair in November 2015 and their commitment to spreading the Healthy Air Conditioning word in their territory has paid off. They are deserving winners for their hard work and commitment to providing clean healthy air to their community.