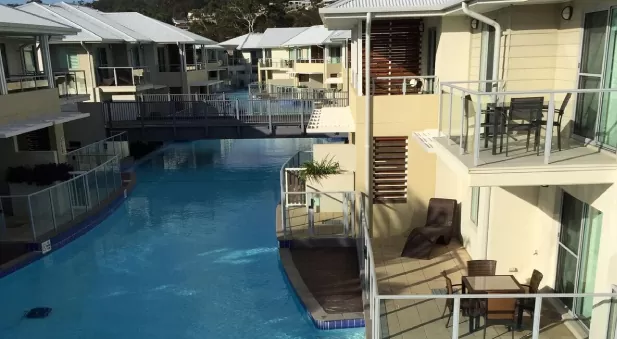 Port Stephens is the perfect place to get in touch with nature, or an idyllic beach getaway, with it's combination of sandy beaches, national parklands and rugged coastline. Swimming, snorkeling, kayaking, surfing, local produce, quality wines and craft beers are just a few of the popular activities enjoyed by locals and visitors.
Oaks Pacific Blue Resort is one of the best coastal holiday spots in Salamander Bay, Port Stephens with an impressive selection of leisure facilities, including Australia's largest swimming pool. The resort is made up of a selection of deluxe studios and one, two and three-bedroom apartments.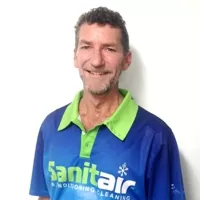 Chris Phillips, Sanitair™ Australia's local HVAC Hygienist based in Port Stephens services the local region including Anna Bay, Nelson Bay, Lemon tree passage, Maitland, Corlette, Shoal Bay, Salamander Bay, Soldiers Point and surrounds is currently working at the resort.
Oaks Pacific Blue Resort is part of a growing movement within the accommodation industry to improve the indoor air quality for their guests. By contracting HVAC Hygiene provider Sanitair™ Australia to clean and sanitise all the A/C units within the resort, guests of Oaks Salamander Bay can be assured that they will be breathing clean, healthy air on the next stay.
It is a major project for the hotel every year having to clean and sanitise over 250 individual air conditioners. The benefits of a Sanitair™ Premium Clean and Sanitise can also reduce running costs by up to 28% which is contributing greatly to the reduction of Oaks Pacific Blue Resort's carbon footprint.
If you are due for your annual air conditioning clean and sanitise, don't leave it until Summer, contact your local Sanitair technician this Spring! Call 1800 130 168 or visit www.sanitair.com.au