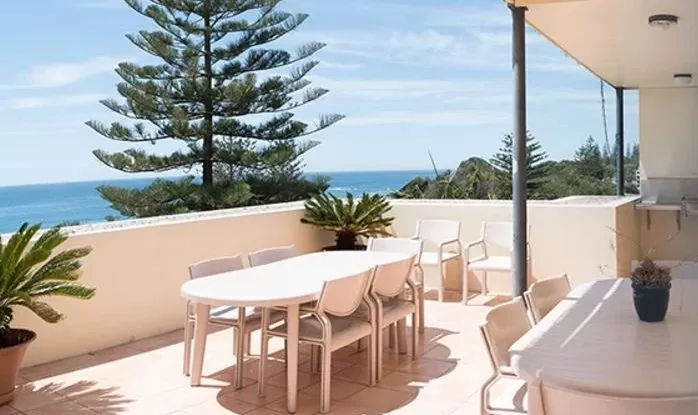 Port Macquarie is an attractive holiday destination with a colourful history, abundant ocean and river fishing, ocean beaches with exceptional surfing spots, spectacular nature reserves and hiking trails. There are many activities to entertain the entire family.
Based at Flynn's Beach, Port Macquarie is Beachside holiday apartments. Their spacious self-catering apartments come with all equipment and furnishings to make your holiday an unforgettable one. They offer a 'home away from home' experience with plenty of room for the whole family, home-cooked meals and stunning ocean views from your very own patio.
Sanitair's local Port Macquarie/Taree technician, David Levy is currently treating the corrosion on the outdoor condenser units at Beachside Holiday Apartments. This service is known as the Sanitair Enhanced Corrosion Protection Service.
Condenser units remain outside and therefore are constantly exposed to the environment. The Sanitair ECP service has many benefits, which include: extended life of the equipment, improved visual appearance for customers, saving money in the long haul as it protects the unit from further corrosion.
If you have noticed rust corrosion on your outdoor systems, ask your local Sanitair technician about our Enhanced Corrosion Protection Service. Call 1800 130 168 or visit www.sanitair.com.au
Before and after a Sanitair Enhanced Corrosion Protection Service