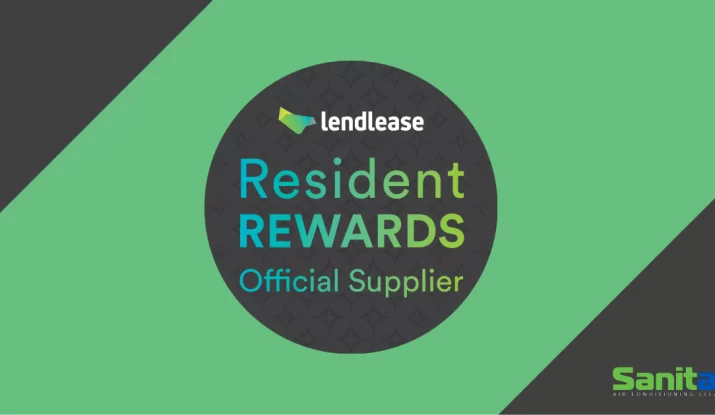 Sanitair announces it is an official supplier for Lendlease!Sanitair are pleased to announce they are an official supplier for Lendlease Rewards program which is designed for all residents and staff of Lendlease Retirement Living Villages across Australia.
If you are a Lendlease Member please freecall 1800 130 168 to speak with your local technician and simply show your membership card for great pricing on your Air Conditioning cleaning service.Sanitair Offer for Lendlease Members:
Sanitair HVAC Hygienists
Member simply presents membership card to redeem offer
A Premium Air conditioner clean and sanitise will:
Improve Indoor Air Quality
Reduce Energy Costs by up to 28%
Remove mould and bacterial contamination
Ensure 12 months mould free – guaranteed
Extend the life of your air conditioner
Asthma & Allergy Friendly
Reduce Offensive Odours
Reduce Leaking Air Conditioners
Sanitair HVAC Hygienist are police cleared, hold working with vulnerable cards and have public liability.  Since 2005 Sanitair have been ensuring clean healthy air in Australia.
Freecall 1800 130 168
to locate your local Sanitair Air conditioning Cleaning technician.