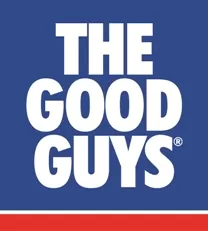 We are excited and pleased to announce that from January 2017 Sanitair Standard and Premium Services can be purchased through The Good Guys stores nationwide.
The next time you are in your local Good Guys store, ask a friendly staff member about concierge air conditioning cleaning services.
Air Conditioner Cleaning Service
Air Conditioners can become dirty and should be cleaned at least every 12 months to:
Reduce your energy bills by up to 28%
Removes harmful bacteria, including dirt, mites, mice, biofilms, faeces geckos and more
Removes Mould
Reduces odours.
Concierge can arrange an air conditioner professional to clean your air conditioner with a:
Add a cleaning service for 12 months time when you purchase your air conditioner from The Good Guys. Purchase a professional cleaning service further down the track or for an air conditioner you bought elsewhere, Free Call Sanitair Australia on 1800 130 168.