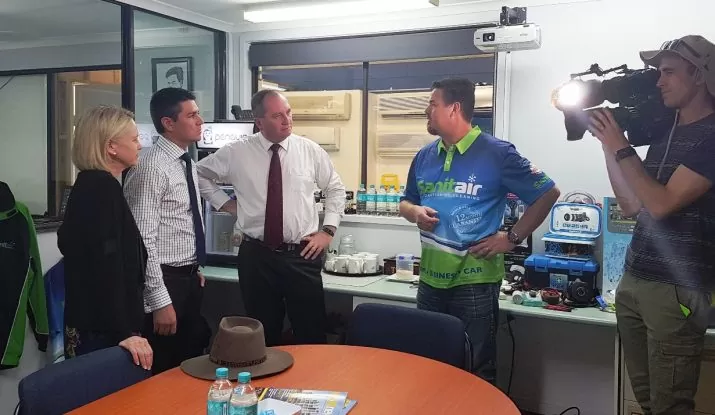 Management was applauded for their contribution to Australian innovation and jobs creation since 2005. Senator Fiona Nash, the Minister for Rural Health and former Assistant Minister for Health commended Sanitair Australia on their Award Winning Air Conditioning Cleaning System and for providing better indoor air quality and energy savings for their residential and commercial customers around Australia.
Sanitair are recognised industry leaders by Senator Fiona Nash
As recognised industry leaders and pioneers, Sanitair were further congratulated on their commitment to educating. Sanitair educates the Accommodation Industry, Property Management, Education, Childcare and also the Aged Care providers. They're informed of the importance of regular air conditioning maintenance along with the associated health and energy saving benefits.