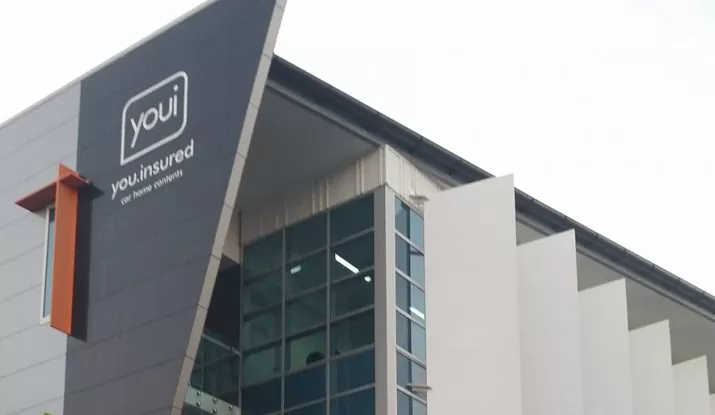 Youi Insurance understands the real costs of contaminated air conditioning and has taken out a small (IAQ) Indoor Air Quality insurance policy called Sanitair.
Employers want to create a happy and healthy work environment
When you have a workplace of over 1000 staff working closely, indoor air quality is important. Airborne pathogens can move rapidly through air conditioning systems and increase the risk of viruses like Influenza. The transfer of influenza and other biological toxins can severely affect the workplace. Often large numbers of staff are then not able to turn up to complete their daily tasks.
The reduction in active staff numbers alone can severely affect productivity. This can be extremely costly to a business's bottom line. Reduced productivity can cost businesses like Youi tens of thousands of dollars in lost revenue annually. Therefore, a little insurance in IAQ Indoor Air Quality can pay off big time!
Youi Head Quarters continue to breath clean air
Since 2015, John and the Sunshine Coast Sanitair team have been ensuring that staff and visitors at Youi Head Quarters breath clean air.
We live in a world of increasing litigation. Sanitair services now also provide insurance against potential workplace lawsuits. Sanitair has documented evidence that the service we provide has saved businesses potentially thousands of dollars with the evidence required that negated legal action against their customers from industry bodies.
If you would like to see how a small Sanitair insurance policy could protect your business, Free Call us on 1800 130 168